Warranty
The warranty period for bicycle is as follows. If the customer finds non-human damage within the warranty period, we will send the replacement parts free of charge.

After warranty period, the customer has to pay replacement parts and shipping fees. The bike which we sell are factory new regular products, all parts are the same as the original parts.

Warrty Coverage
Main parts: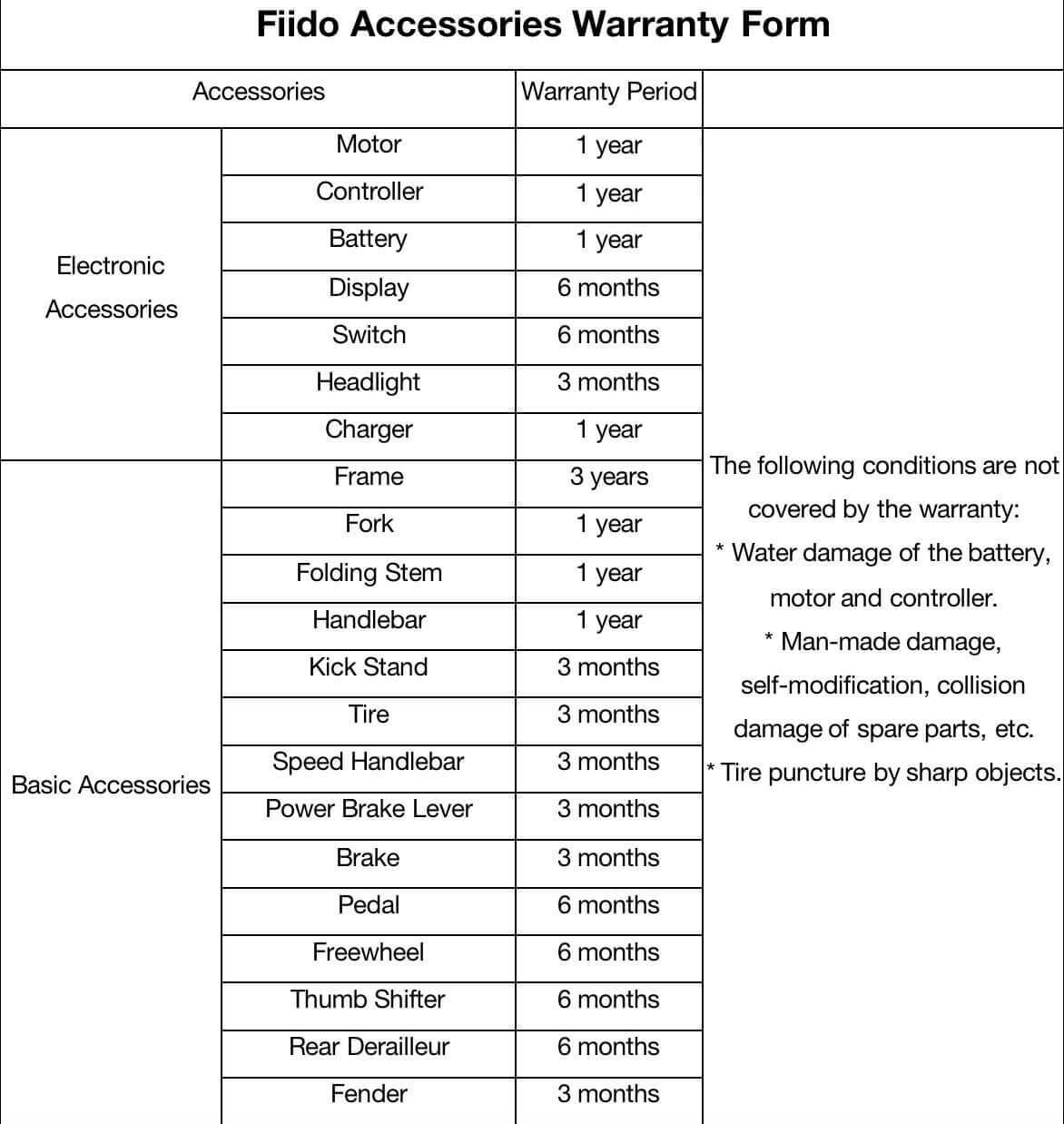 One Of The Following Conditions Does Not Qualify For Warranty:
1 Test and dispose of the vehicle for sale.
2 Products or accessories that are beyond the three-pack period.
3 The user is damaged due to improper use, repair and maintenance according to the instructions of the end.
4 Poor and damaged due to natural disasters, man-made disasters, irresistible forces or chemical attack.
5 For accessories that do not need to be returned, proof materials such as videos or pictures cannot be provided.
6 Damage caused by modification or addition or subtraction of other accessories.
7 It is a vulnerable or consumable item in normal use (accessory coating, inner tube, thread tube, order piece, sprocket, chain, pedal). It is not covered by human injury, damage, normal wear and tear.

Contact us
[email protected] or whatsapp:+8618799175171;

Please include following information:
Order number/ID/Date
The email and shipping address you used when placed order
Pictures/Short videos of the problems and a brief description of the problems
Please contact us and get our written approval before sending any item back. Any product returned without acceptance will not be refunded.